Legal consumer intake is a pivotal, yet often overlooked aspect of a law firm's client experience. When a person in need contacts an attorney, they want to speak to someone quickly and be treated with respect and dignity. Yet often they aren't, and now that online reviews have given every consumer a voice, those missed calls and emails might be more dangerous to a law firm than ever before.
---
49 percent of legal consumers expect
a rapid response — within 24 hours or less.
---
As a lawyer, your protection against this is a client intake system that ensures that you communicate with every prospect that contacts your law firm. That system is part organization and part empathy. It's a combination of making a consumer feel welcomed and balancing the practical needs of your business.
Here's an Infographic to better illustrate some of the expectations/challenges: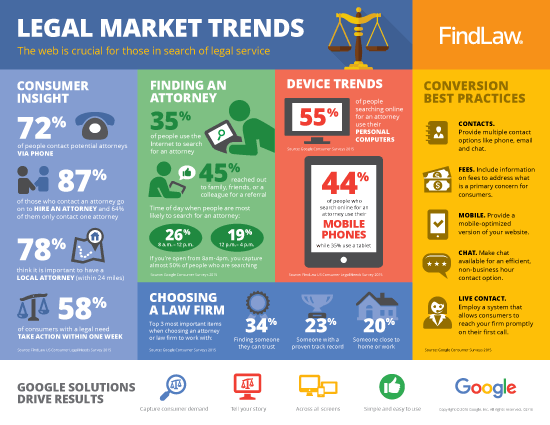 FindLaw found multiple instances of legal consumers taking to review sites to express their frustration with law firms who didn't call them back or felt they weren't treated respectfully. As you'll see below, many were left with a negative impression of the attorney or firm in question.
I've pulled a few examples of reviews that involve poor intake. Even if your own firm is providing a great client onboarding experience most of the time, you can still learn from the mistakes of other attorneys. Put yourself in the attorney's and the client's shoes as you read them. These are the prospects you might not even remember, the ones who call after hours or during a networking lunch